Commercial Waste Removal
Dealing with food waste can be a real challenge. Kitchens generate a lot of waste, and it's hard to find a way to dispose of larger items like old appliances or pieces of furniture. That's where Junkyard Skips comes in. We offer hospitality waste removal and a wide variety of skip bins that are perfect for restaurants of all sizes.
Having a skip bin on hand will make it much easier to keep your floors and surfaces clean. Not to mention, it will also prevent your customers from seeing any unsightly garbage.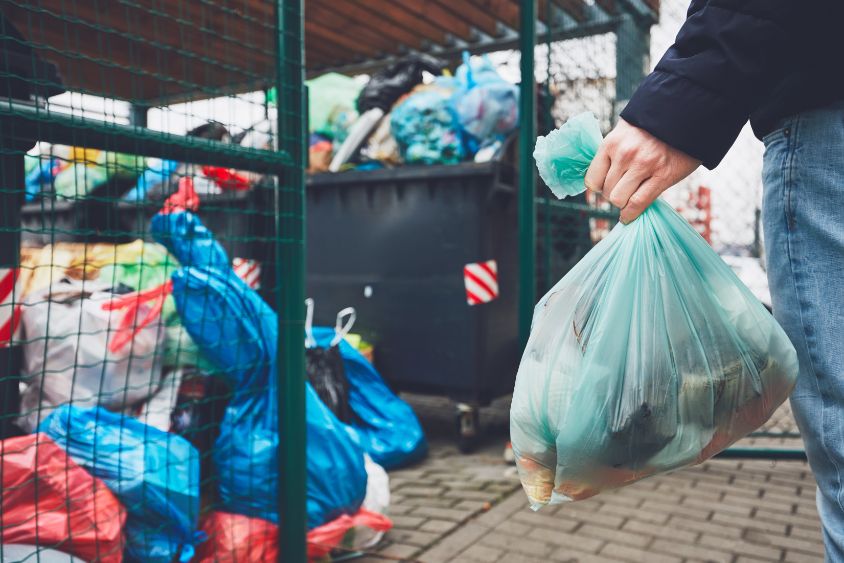 Here are some more benefits for restaurant and hospitality skip bins:
1. Save Money on Dump Trips
Most restaurants have to pay for garbage removal services, and the fees can really add up, especially if you generate a lot of waste. By renting a skip bin from Junkyard Skips, you can save money on garbage pickup fees because we will take care of disposing of your waste for you.
2. Free up Space
If you have a bin behind your restaurant, then chances are it fills up quickly and often has to be emptied more frequently than you would like. This can be costly and inconvenient. Renting a skip bin from us will free up space in your dumpster so that you can use it for other things, like storing extra trash bags or recycling.
3. Convenient Disposal of Larger Items
In addition to food waste, restaurants often have to deal with disposing of larger items like old appliances or pieces of furniture. These items can be too large to fit in a regular dumpster, so they end up taking up valuable space on your property. Putting them in a skip bin will make disposing of them quick and easy.
4. Faster Pick-ups
If your dumpster is full, your waste management company will not be able to pick it up until it is emptied. This can take days or even weeks, depending on their schedule. Renting a skip bin ensures that your waste will be picked up in a timely manner so that you can keep your property clean.
5. More Convenient
Skip bins are much more convenient than council bins. You can have them delivered and picked up at a time that is convenient for you. This means that you won't have to take time out of your busy schedule to deal with your waste.
Hospitality Waste Management
Hospitality businesses produce a lot of waste, but with a skip bin, you can keep your property clean and tidy. Junkyard Skips provides top-quality hospitality waste removal so that you can focus on what's important – running your business.
If you're looking for an affordable, convenient way to dispose of food waste and other large items, then look no further than Junkyard Skips! We offer a wide variety of skip bins that are perfect for any restaurant's size and budget. Contact us today to learn more!