Whether you're working on a small-scale mining operation or a major industrial site, Junkyard Skips can provide high-quality skip hire for mining waste. Our skip bins keep your work area clean and tidy. We have a wide range of sizes to choose from, so you can find the perfect skip bin for your mining site.
Our bins are sturdy and can handle anything, including concrete, rock, soil, and more. We also have a team of experienced professionals who can safely and efficiently load the bins onto trucks for transport. Best of all, our rates are very competitive. So, if you're looking for a skip bin rental in Newcastle, Maitland or across the Hunter Valley, look no further than Junkyard Skips!
Skip Bins for Mining Sites Newcastle
You may be surprised to learn skip bins originated on mining sites. Initially, skip bins hauled away waste rock. Skip bins were so successful that they were soon adopted for use in construction and demolition. Today, skip bins come in all shapes and sizes and can be found on almost every mining site. Given their versatility and convenience, it's no wonder that skip bins have become such a mainstay.
Skip Hire for Mining Waste Management
Skip bins can benefit your mining operation by helping you to manage your waste more efficiently. When you have a large amount of waste to deal with, it can be difficult to know where to start. Our skip bins make it easy for you to organise your waste and get rid of it safely and responsibly. Plus, we offer various sizes to choose from, so you can find the perfect bin for your needs.
Compliance with Environmental Regulations
Another benefit of using our skip bins is that they will help you to comply with all of the environmental regulations that apply to mining operations. There are strict regulations regarding the disposal of mining waste, and if you're not careful, you could face hefty fines. By using our skip bins, you can be sure that your waste is being disposed of correctly and in compliance with all regulations.
Improved Safety on the Job Site
Another significant benefit of using our skip bins is that they can help to improve safety on your job site. When there is a lot of waste around, it can create trip hazards and other potential dangers for your workers. By using our skip bins, you can keep your job site clean and safe for everyone working there.
Faster Turnaround Times
Mining operations generate a lot of waste, which needs to be disposed of quickly and efficiently. Otherwise, it can bog down your entire operation. Our skip bins are designed for fast turnaround times so that you can get rid of your waste and get back to work.
Increased Efficiency
Skip bins from Junkyard Skips are also designed for increased efficiency. We know that time is money in the mining business, so we've made our skip bins as easy to use as possible. You can load them up quickly and easily, and our team will pick them up and dispose of the waste for you.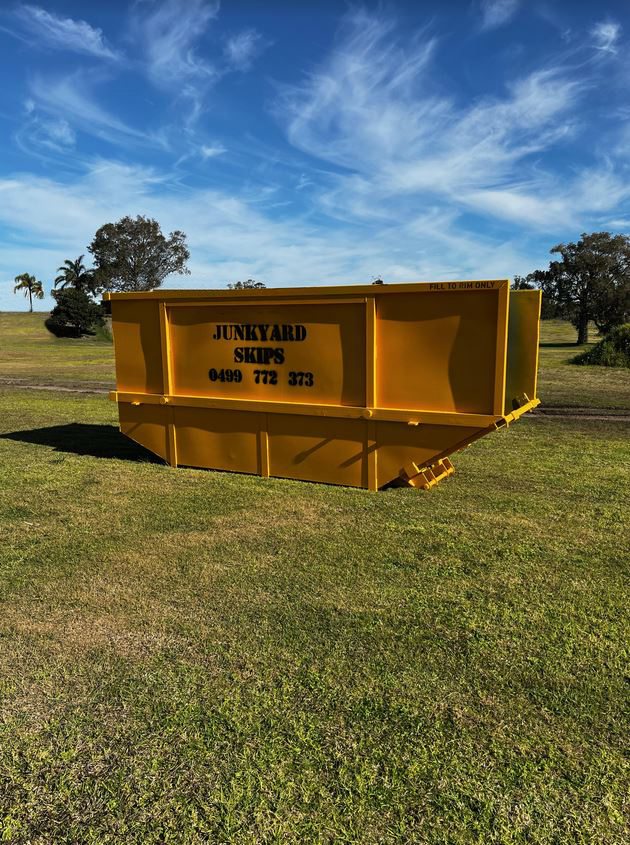 Waste Management and Skip Hire for Mining Sites
So, give Junkyard Skips a call if you're looking for skip hire for mining waste management solutions. Our waste services will help you keep your mining site running smoothly. We provide mining skip bins designed to handle heavy-duty waste, and we'll ensure your waste is responsibly disposed of. Contact us today to learn more about our mining skip bins, and how we can help you keep your mining site running efficiently.