Moving house can be a stressful time. In fact, psychologists say that moving is one of the most stressful life events, right up there with divorce and death in the family. At Junkyard Skips, we understand how difficult moving can be. That's why we offer stress-free rubbish removal in Newcastle and beyond with our range of skip bins.
As you prepare for your upcoming move, make sure to keep these six rubbish removal tips in mind:
1. Sort Out Your Stuff
Moving house can be a headache. There's so much to think about, from packing all your belongings to transferring utilities and changing your address. It can be easy to overlook the importance of sorting your possessions and deciding what to take to the new house.
However, taking the time to do this can make the move much more manageable. Not only will you have less to pack and unpack, but you'll also avoid bringing unwanted items into your new home.
Having three separate piles can be handy- the stuff you want to keep, the things you want to donate, and all the rubbish you want to throw away.
So when you're getting ready to move, set aside time to go through everything you own and decide what you want to take. You'll be glad you did when the moving day comes around.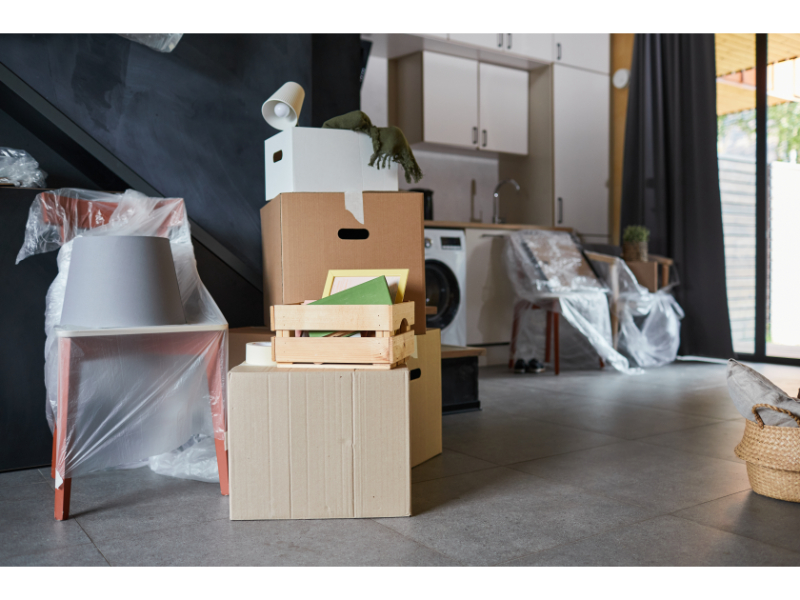 2. Pack It Up
One of the most important things to do is start packing early. This may seem unnecessary, but it can save you time and stress in the long run.
Packing early gives you a chance to sort through your belongings and decide what you want to keep and what you can live without.
It also allows you to pack gradually, so you're not left scrambling at the last minute. Furthermore, starting early gives you time to label boxes clearly and create a packing schedule so you know what needs to be done and when. By starting early, you can make the moving process much smoother and less stressful. So don't wait until the last minute – start packing today!
3. Organise Rubbish Removal
When you're moving house, there's always going to be a certain amount of waste that needs to be disposed of. Whether it's old furniture, household appliances, or just general rubbish, getting rid of it can be a hassle. Plus, looking up 'rubbish removal near me' can take up valuable time and effort.
That's where Junkyard Skips comes in. We're a professional waste removal company that can take care of all your rubbish removal. We can provide you with a skip bin to put all your unwanted items in, and we'll take care of the rest. Junkyard Skips provides skip bins in Newcastle, the Hunter Valley, Cessnock, Port Stephens, Maitland, Kurri Kurri and more.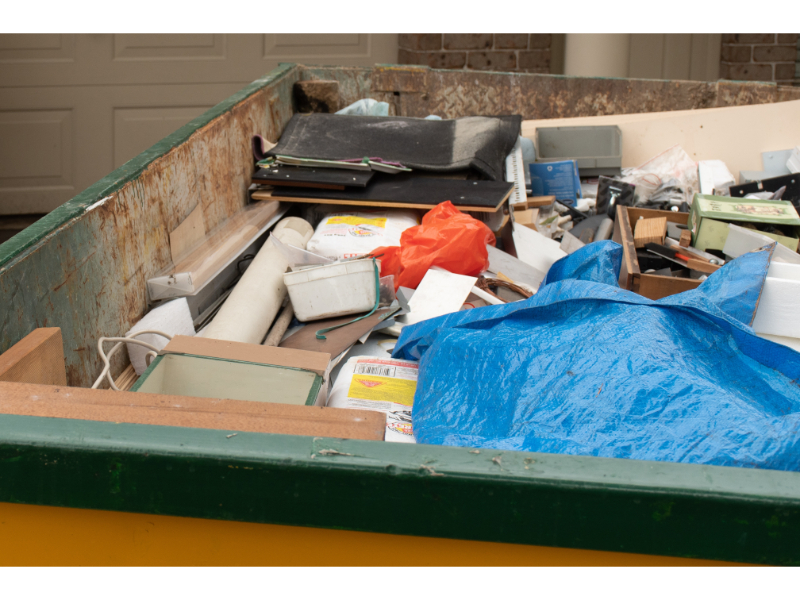 4. Choose The Right Skip Bin
Depending on how much rubbish you have to get rid of, you'll need to choose an appropriate size skip bin. Junkyard Skips has a range of different-sized containers to suit your needs. We also have specialised skip bins for green waste and for larger bulky items such as furniture and white goods.
Our skip bin sizes range from 2 cubic meters– the equivalent of 2 standard trailers, all the way up to 10 cubic meters, the equivalent of 10 trailers.
If you're unsure of the right skip bin size, our friendly team is here to help. We can advise you on the best size for your requirements and offer a same-day delivery service.
5. Use The Skip Bin for Rubbish Removal
Skip bins are a convenient way to dispose of large amounts of rubbish, but following a few simple guidelines is essential to get the most out of your skip bin hire.
First, always fill the skip bin evenly and level with the top. Overfilling creates a safety hazard for nearby pedestrians and the Junkyard Skips team.
Also, it is important that you only put appropriate materials into the skip bins. This includes general waste, green waste, concrete and soil. Do not put hazardous materials such as asbestos, liquids or chemicals into the skip bin.
Finally, always think about where you place your skip bin. Locating it on a public road or footpath requires permission from your local council and can incur fines if you fail to get the correct permits. It's best to place the skip bin on your property or a private driveway.
By following these simple rules, you can ensure that your skip bin experience is safe and hassle-free.
6. Time to Move
The last step for getting rid of your rubbish is to call Junkyard Skips to collect your skip bin. We will take your household waste to a waste management facility to dispose of it responsibly. We will also ensure that your skip bin is collected in a timely manner so you can move on to the next project.
If you'd like to learn more about how Junkyard Skips can help you with your move, feel free to call us. We're always happy to help!