Do you have a pile of rubbish that's too big to put out on the kerb for garbage day? Or you're doing house renovations and need a way to dispose of all the old materials. No matter what your rubbish removal needs are, Junkyard Skips has a solution for you. We offer a range of household skip bins perfect for domestic waste.
We provide a range of skip bins that are perfect for domestic use, and our team can deliver and pick up the bin from your property at a time that suits you.
Domestic Rubbish Skip Bins Newcastle
We understand that not everyone has the time or means to take their rubbish to the dump. That's why we offer a convenient and affordable solution – we'll come to your home and haul away all your unwanted junk! Give us a call or fill out our online form, and we'll provide you with a free quote. Once you've accepted our quote, we'll schedule a convenient time for you to come and collect your rubbish. It's as easy as that!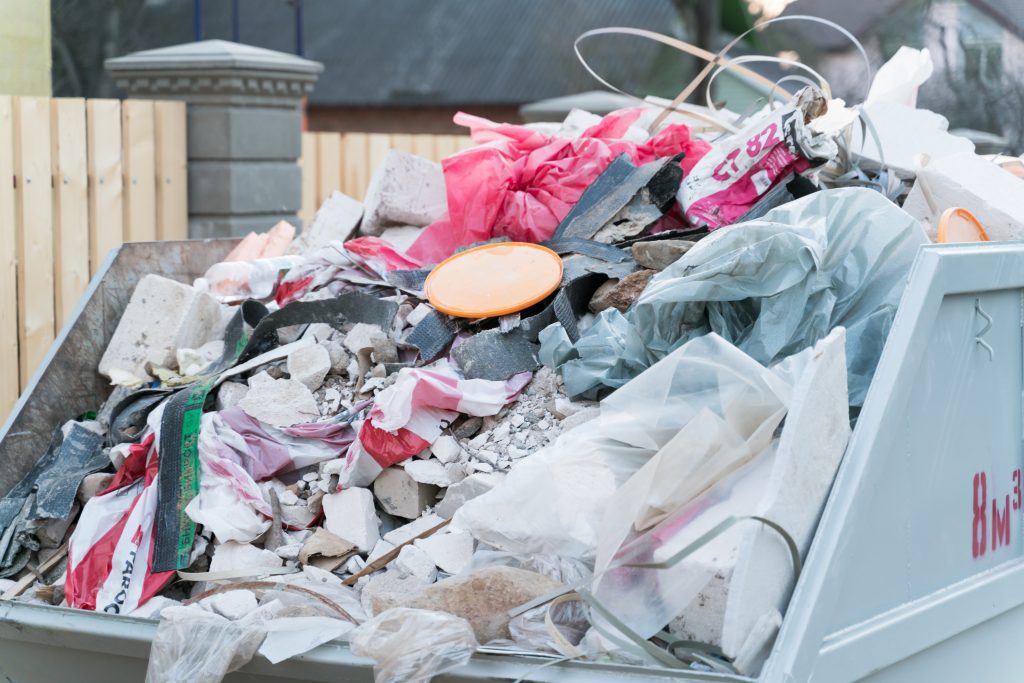 How to Get Rid of Household Rubbish
Getting rid of your household rubbish can often be a big challenge. Not only do you have to deal with sorting and separating the waste, but you then need to figure out how to get all of it from your home to the nearest tip or dump, and sometimes that process can be pretty time-consuming.
Luckily, there is an easier way – with Junkyard Skip's professional skip bins. These large containers provide a convenient and hassle-free way to get rid of all your unwanted junk. Load them up with any trash or waste you need to get rid of, and Junkyard Skip will take care of the rest. Our team will pick it up and bring it straight to the nearest disposal facility. Our expert service makes getting rid of your household rubbish a breeze!
What Can You Put in Home Skip Bins?
Our domestic skip bins can be used for a variety of different purposes. They are perfect for getting rid of:
General household rubbish
Furniture
Clothes
Toys
Appliances
Skips can also be used for garden waste disposals, such as leaves, branches, and grass clippings.
If you're doing home renovations or spring cleaning, our home skip bins are also a great way to get rid of any building materials, such as bricks, tiles, and concrete.
If you need help determining what size skip bin you need, our team can help you choose the perfect one for your needs. We have a range of different sizes available.
Household Skip Bins Sizes
There is no one-size-fits-all answer to what size skip bins you need for domestic rubbish removal. The size of your project and the type and volume of your waste will all play a role in determining what size bin you should use.
Mini Skip- A mini skip is 2 cubic meters in size and is perfect for small domestic projects like spring cleaning or garden waste removal.
Midi Skip- Our midi skip sizes range from 3 cubic meters to 4 cubic meters. This size is perfect for most domestic projects, such as extensive spring cleaning, minor renovations, or estate cleaning.
Maxi Skip- A maxi skip is the largest size we offer for domestic projects. These skips are between 6 cubic meters and 10 cubic meters. This is the size for you if you have a large project, such as a home renovation or construction debris removal.
Where to Put Your Skip Bin
There are some important things to consider when deciding where to put your skip bin. You need to make sure that the location is easily accessible for our trucks and consider things like underground pipes and cables.
If you do not have room on your property, you can apply to the council for a permit to put the skip on the nature strip.
Once you have found the perfect spot, call us, and we will deliver your skip bin right to you.
Household Skip Bins Newcastle & Maitland
So, if you want an easy way to get rid of all your unwanted rubbish, call Junkyard Skips. We have a range of skip bins to suit every job, and our team will be more than happy to help you choose the right one for your needs. We also offer a prompt delivery service so you can start your project as soon as possible. Don't waste time looking for 'skip bins near me'; contact us today to find out more.