Junkyard Skips provides mini skip bins for homes and businesses across Newcastle, Maitland, and the Hunter Valley. If you're not familiar with skip bins, you might be wondering what a mini-skip is. At its most basic level, a mini skip is just a smaller-sized skip that can be used for household rubbish removal. Whether you're moving house or spring cleaning, our mini skips can handle it. Read on below to find out what these skips can be used for and their benefits over larger skips bins.
What Is a Mini Skip?
A mini skip bin is a mobile container used to dispose of waste materials easily. Our bins are made of durable steel, and they come in different sizes depending on the user's needs.
Mini skip bins can be used for a variety of purposes, from bulky household waste to construction debris. One advantage of using these bins is that they allow you to easily get rid of all your trash without having to fill up an entire dumpster.
Overall, a mini skip bin can be a great tool for managing waste materials efficiently and cost-effectively.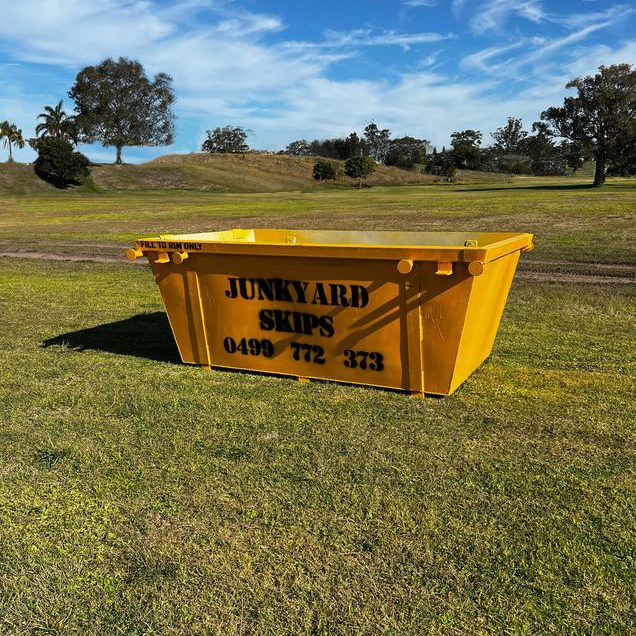 The Benefits of a Skip Bin
One of the main benefits of using a mini skip is that it saves you time and effort. Instead of making multiple trips to the dump, you can simply load up your mini skip and have it taken away. This can be especially helpful if you are clearing out a large amount of waste.
Another benefit of using a mini skip is that it can be adapted to your specific needs. For example, if you only have a small amount of waste to dispose of, you can choose to hire a 2 cubic meter mini skip. On the other hand, if you have a larger amount of waste, you can opt for a 3 cubic meter mini skip. This flexibility makes mini skips an excellent option for those who want to avoid wasting money on hiring a larger skip when they don't need one.
Types of Mini Skips
One of the great things about mini skips is that there is a size to suit everyone's needs. The most common sizes are 2-cubic metre and 4-cubic metre skips, but some companies also offer 6-cubic meter skips. Here's a quick rundown of each size:
2 Cubic Meter Skip Bin: A 2cubic meter skip is ideal for small household projects such as spring cleaning or decluttering. It can also be used for disposing of light garden waste such as leaves and twigs. If you choose this size, it will fit nicely in most driveways and won't take up too much space.
3 Cubic Meter Skip Bin: This skip is perfect for larger household projects such as renovating a room or spring cleaning. It can also be used for disposing of heavier garden waste, such as branches and bushes. This size will likely take up more space in your driveway, but it's still manageable.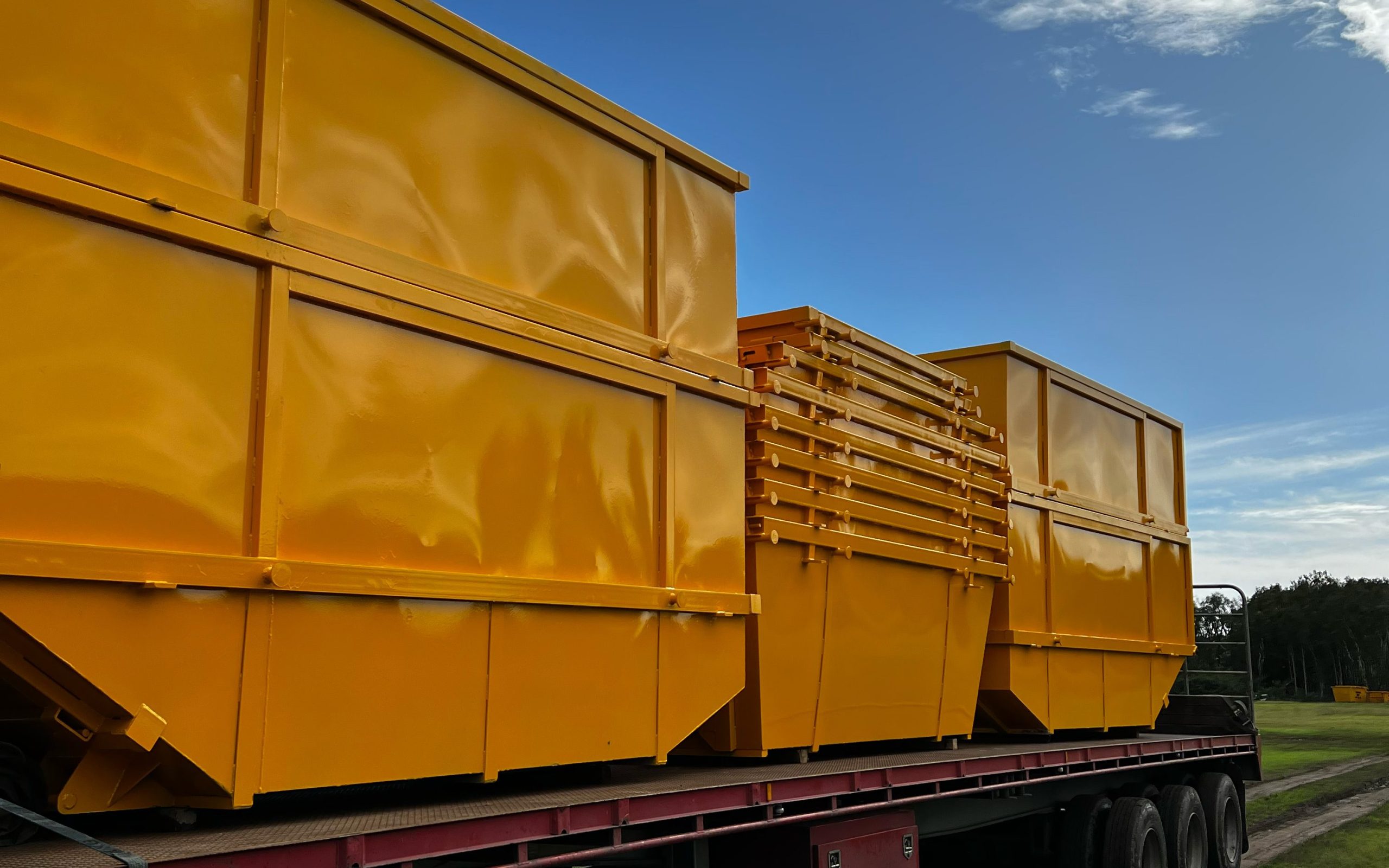 What Can You Put in a Mini Skip Bin?
In general, however, most mini skip bins can accommodate light household waste, such as:
Clothes
Paper
Plastic containers
Lightweight boxes
Household appliances
What Not To Put in Your Mini Skip Bin
There are a few items that you should avoid putting in your mini skip bin, including:
Asbestos
Chemicals
Explosives
Paint tins (full or partially full)
If you're unsure whether an item can go in your mini skip bin, feel free to contact the team at Junkyard Skips for more information.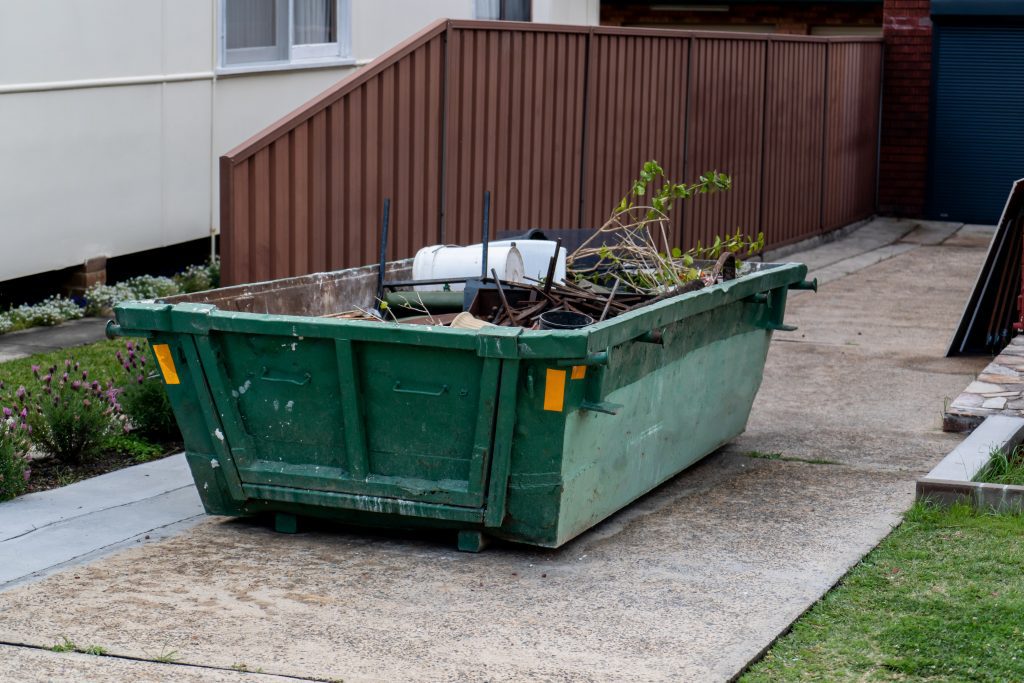 How Much Does a Mini Skip Cost?
The cost of a mini skip varies depending on the size and the purpose. However, they are generally more affordable than full-sized skips.
Our mini-skip hire prices begin at $250 for a 2 cubic meter mini-skip and up to $450 for a 4.5 cubic meter mini-skip.
We also offer discounts for multiple skips, as well as for long-term skip hires. If you think you might need a mini skip for an extended period of time, please contact us to discuss your options.